Zhang Xinlong's gears of fate began to turn, stemming from Zhonglian Harvest
2023-09-16
Background: With the rise of agricultural modernization, more and more people have found their own position in the new agriculture and made their own achievements, Zhang Xinlong, a young man from Shandong Province, is also one of them. Not only he has been able to juggle his family responsibilities during this time, but he has also achieved success in his business and gained a sense of happiness
The gears of fate began to turn
Zhang Xinlong, a young man from Shandong, does not look old at all, but he has many social experiences. After graduating from junior high school, he did not go to school and went out with his neighbors to make a living. In a strange city, Zhang Xinlong often missed his hometown. Since then, he had a dream in his heart: when he saved up enough money, he would go back to his hometown to develop.
Zhang Xinlong accumulated some money after several years. Because he missed his hometown, he decided to go back home to look for development opportunities. However, the opportunities for young people in the countryside are extremely limited, and Xinlong, who has just returned to his hometown, is confused about the future direction and doesn't know what he can do.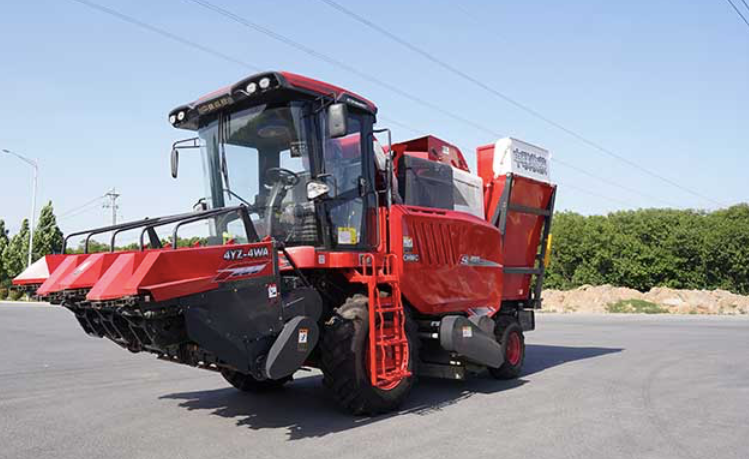 The gears of fate began to turn, Xinlong, who was wandering around the village, just happened to meet his friend driving Zhonglian Harvest corn combine harvester to the neighboring county to harvest corn. Zhang Xinlong was invited to go together. In the process of harvesting operation, Xinlong gradually learned that a combine harvester's income in a month was equivalent to several months of working wages outside. This experience strengthened Xinlong's determination to purchase a harvester with his friends. After Zhang Xinlong deeply understood the main points of agricultural machinery management, he decided to follow his friends to start harvesting operations.
Soon, Zhang Xinlong used his savings to buy the Zhonglian Harvest corn combine harvester. At that time, the market was great, Zhang Xinlong quickly recovered costs in one operating season.
Choose Zhonglian Harvest, enjoy a happy life
In the following years, Zhang Xinlong mainly focused on harvesting operations and successively purchased several other models of Zhonglian Harvest combine harvesters to develop a wider range of agricultural machinery business. Speaking of these combine harvesters that accompanied him, Zhang Xinlong's face is full of happiness, he said: "It is Zhonglian Harvest that gave me a sense of happiness, now I can not only drive the combine harvester to make money, but also take care of my family, I feel very satisfied." Zhang Xinlong has been insisting on purchasing and using Zhonglian Harvest's products since he started his career in agricultural machinery, and the reason why he trusts Zhonglian Harvest is: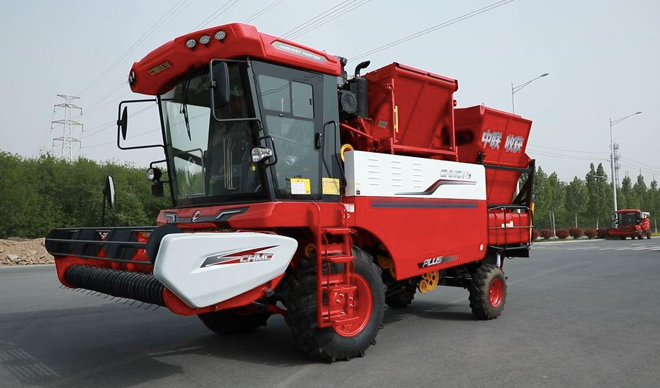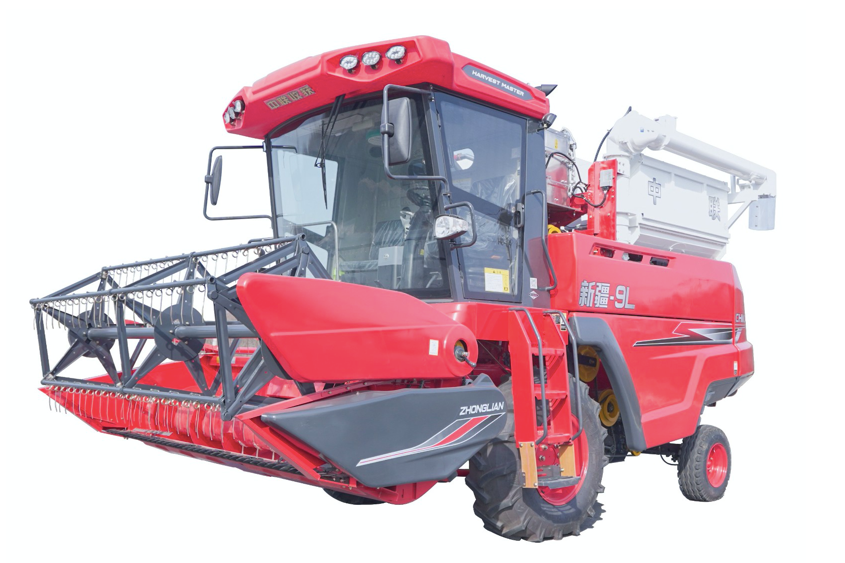 Perfect after-sales service
For a professional agricultural mechanic, a quick response after-sales service is a guarantee of efficient operation. In order to complete the harvesting work quickly, agricultural mechanics often work at night. Zhang Xinlong told us: "Once I finished corn harvesting at 12 o'clock at night, and encountered a fault when I was about to stop harvesting. I couldn't solve the problem by myself, so I had to call the after-sales service department in the middle of the night. I didn't expect them to come quickly and fix the harvester with a torch without delaying the next day's work. I appreciate them very much." Zhonglian Harvest's after-sales service ability and attitude of taking customers' needs as its own has won high recognition from Zhang Xinlong and many other farmers.
Attentive service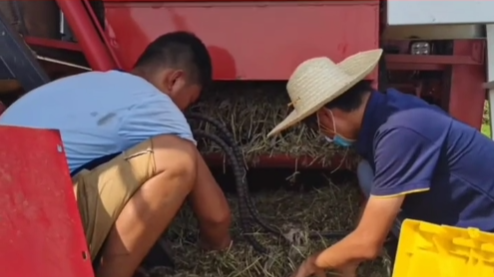 According to Zhang Xinlong, when he entered the agricultural machinery industry, he didn't know much about product maintenance. However, Zhonglian Harvest has more than 300 sales and service centers, which are located all over the world. Whenever there is a problem, there are professional service personnel to solve it. What's more, training sessions are held every year, inviting users to learn technology for running combine harvesters and ways to maintain harvesters. By attending the annual training, Zhang Xinlong has mastered a lot of knowledge about the maintenance of combine harvester and learned some basic maintenance skills. Now, some simple fault problems can be easily solved by himself.
Cost-effectiveness
Zhonglian Harvest, as a veteran harvester manufacturer, its company has been established for more than thirty years and has been focusing on cost-effectiveness, based on agricultural machinery that can be afforded and used well by the users. While ensuring product quality, Zhonglian Harvest will also directly give benefits to customers.