The 2019 Peanut Harvester Attention List Is Released. This Company's Products Ranked First For 2 Consecutive Years
2020-02-29
  Industry experts predict that in the next few years, cash crop harvesting machinery will lead the trend of the agricultural machinery market. And peanut harvesters are one of them. Throughout the past few years, the growing area of peanuts and the subsidy policy have driven the peanut harvester market to show good development. According to the data from Nongjitong, user's attention on peanut harvester is basically same with 2018's data. Meanwhile, the traditional categories have declined. As of December 31, 2019, there were a total of 109,000 users of peanut harvester products on Nongjitong's website.
  From the perspective of regional distribution, Henan is still a big province for peanut cultivation. Users in this area pay more attention to peanut harvesters. In 2019, Henan Province is the region where the number of network users of peanut harvesters is more visited, with 55,000 people, accounting for 50.5%. The number of visitors in Shandong Province and Hebei Province was 102,000 and 8058 people respectively, ranking second and third with 9% and 7% respectively.
  It can be seen from the list of peanut harvester manufacturers that Zhengzhou Zhonglian has been ranked first in the list for several years. Its products have also attracted a lot of attention from users and have a high market share.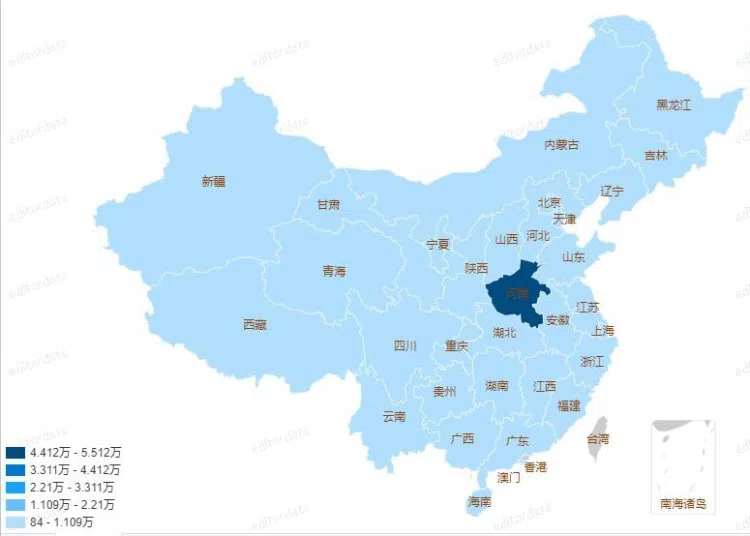 In 2019, Zhengzhou Zhonglian is a peanut harvester manufacturer with a high degree of attention from network users, with 34,000 followers, accounting for 31% of the total attention of peanut harvester companies, which is far ahead of the second-ranked company.
  In the 2019 Peanut Harvester Product Network Hot List, Zhengzhou Zhonglian Harvester 4HZJ-2500 peanut harvester won the first place with the attention of 34,000 people.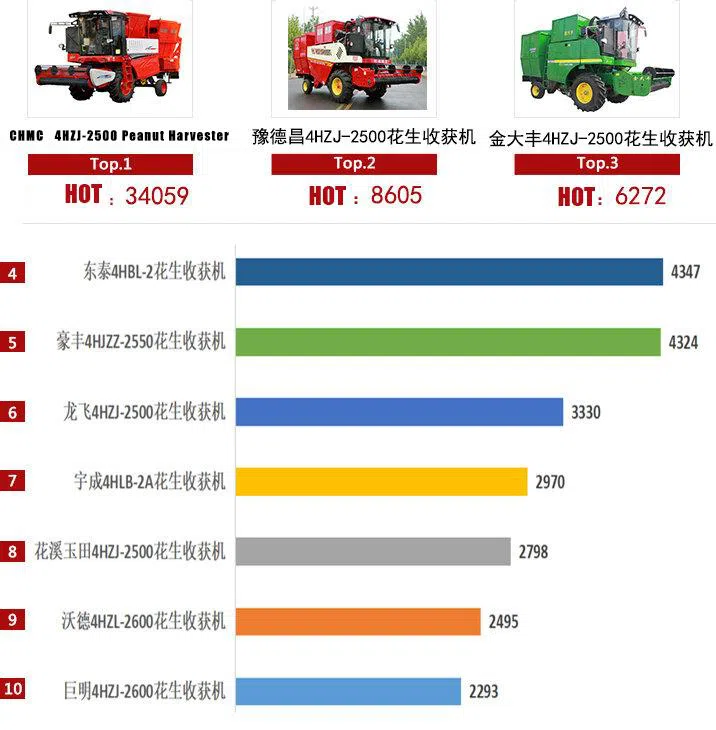 The Zhonglian Peanut harvester is mainly used for collect the peanut which is harvested. It could collect the peanut, pick the peanut, sort and separate the peanut and straw. Then the peanut will be sent to the fruit box and the straw will be cut and sent to the straw box. The reasonable structure and advanced make sure perfect performance, such as fully separate of peanut and straw, low breakage rate. With this machine, the farmer could save the labor for picking the peanut and separating the peanut and straw. It helps the farmer to step a new stage of harvesting the peanut. And it's an ideal machine for the entire peanut farmer.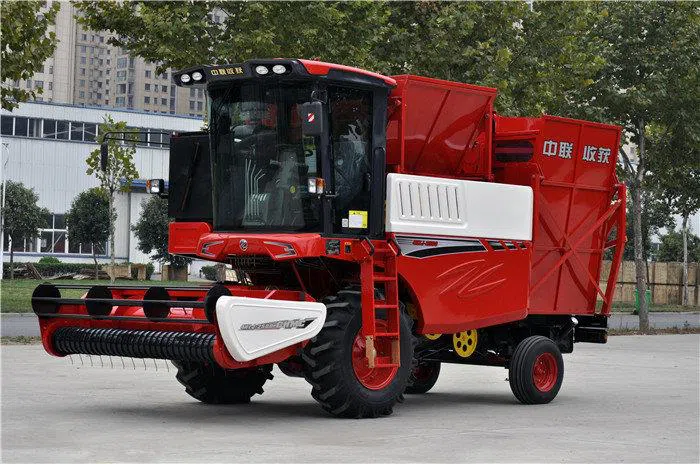 In the No. 1 document issued by the Ministry of Agriculture and Rural Affairs in 2020, it was mentioned that the area of oil crops such as soybeans, rapeseed and peanuts should be expanded in the Changjiang River Basin and Huanghuaihai Region. At present, China's peanut machine yield is less than 50%. And the planting area is increasing year by year, so the peanut harvester market still has a big expansion capacity.